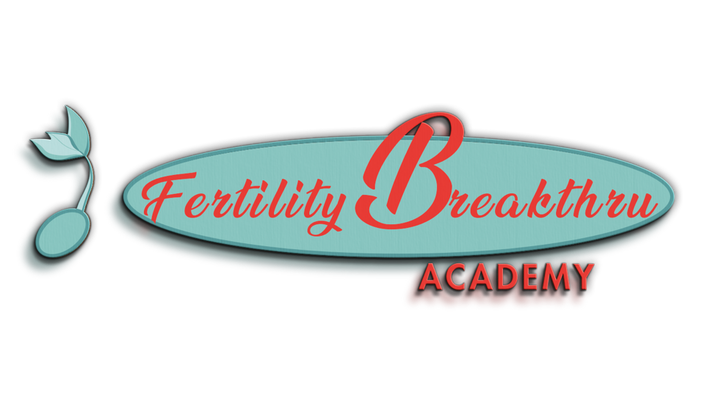 Fertility Breakthru Academy
How to use science to OPTIMIZE EGG and SPERM QUALITY, to turbocharge your chance of successful pregnancy and having a healthy baby
Fertility Breakthru Academy is useful EVEN IF you are
Over 35-years-old, or

Have unexplained infertility,

Have history of recurrent miscarriages,

Have PCOS or endometriosis,

Have failed prior IVF, or

Interested in starting a family in the next 6 months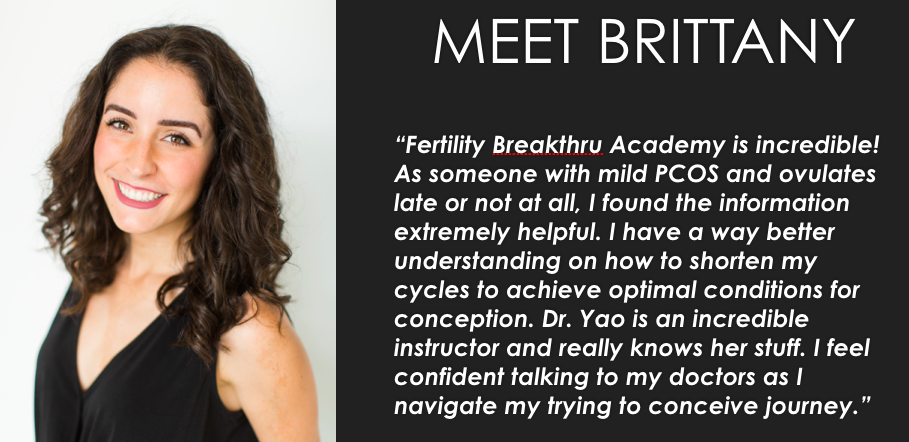 With Fertility Breakthru Academy
THIS IS YOU: have clarity about what is contributing to your infertility, instead of having the dreaded "unexplained infertility"
With Fertility Breakthru Academy
THIS IS YOU: be able to get pregnant naturally without undergoing invasive and costly procedures such as IUI or IVF
TRUTH: Women who have difficulty getting or staying pregnant are frequently blamed for their age and poor egg quality.
But very few women are told the importance of egg quality, or HOW to maximize their egg quality PRIOR to their fertility treatment.
WHY???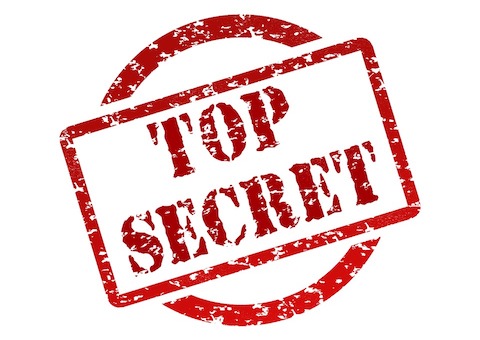 TRUTH: Because if women knew how to improve egg quality on their own, they would NOT consider taking out their life savings for assisted reproductive technology.
And in the U.S., the average number of IVF cycle attempts is 2.5, bring the cost of IVF for achieving live birth to be around $62,500!
Despite this high price, for women younger than 35-years-old, about 66% of IVF cycles FAIL!
And for women over 40-years-old, about 90% of IVF cycles FAIL!
Are you...
TIRED OF spending money but still not getting to the underlying root causes of infertility?

TIRED OF using synthetic drugs to overpower your body and getting unwanted side effects?
If you said YES to either, Fertility Breakthru Academy is for you!
In my course, you will finally get SCIENCE-BASED info on:
The 5 Factors that MUST BE in place together to unlock fertility naturally

My proprietary DNSR system for boosting Egg Quality & dialing back the biological clock!

How to Optimize Male Fertility Naturally
Your Instructor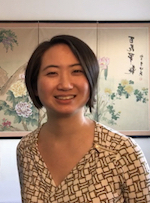 I am a medical doctor with training in functional medicine ( also known as root cause medicine ) and with training in Natural Procreative Technology (NaProTECHNOLOGY). I have a Wholistic Fertility clinic near San Jose, California. Having personally dealt with infertility for many years and was unsatisfied with the typical medical approach to infertility, and having finally fulfilled my dream of birthing a healthy baby despite "advanced maternal age" by applying all that I have learned, I am now passionate about helping couples LEARN how to maximize their fertility naturally and help them better navigate their journey to parenthood. As an instructor here, I work in the capacity as a teacher, not as a physician. I do not diagnose or provide individualized treatment recommendations here. But I believe that knowledge is empowering!
What prior students have commented in Fertility Breakthru Academy!



With this course, in as short as 7 days, you will have gotten my brain download on...
What I have researched and learned in the PAST 10+ YEARS on...
WHAT WORKS for maximizing both female and male fertility!
"There are so many books and blogs about fertility and supplements, women just don't know who to turn to. Dr. Yao obviously practices evidence-based medicine, has proof backing her statements, and is someone that can be trusted to turn to for advice. Dr. Yao, is both intelligent / well-educated, but also down-to-earth and approachable. I would recommend her course to any of my patients."
- Allison Jung, NaProTECHNOLOGY Medical Consultant
It is not every day that you can hear from a medical doctor who has both training in functional medicine and Restorative Reproductive Medicine, AND is willing to provide you with hours of education that you cannot get anywhere else.
And even if they know, their busy schedules do not allow them the time to educate you.
Course Curriculum
Welcome to Fertility Breakthru Academy!
Available in days
days after you enroll
Module 1: Secret Yet Essential Factors for Successful Pregnancy
Available in days
days after you enroll
Module 2: How Common Toxins and What You Eat Can Sabotage Your Fertility
Available in days
days after you enroll
Functional medicine ( = root cause medicine ) doctors are difficult to find since their training involves investing in significant time and money beyond what these doctors have already spent in attending medical school.
And it is even harder to find a functional medicine doctor who specializes in fertility.
Even if you can find a functional medicine doctor near you, a 60-minute visit costs at least $360.
With Fertility Breakthru Academy, you get...
Over 4 hours of educational videos that you can enjoy in the comfort of wherever you are

(at least $1440 value)

8 Concise Action Plans

($400 value)

1 Female Fertility Optimal Lab Value Handout

($50 value)

1 Male Fertility Optimal Lab Value Handout

($50 value)

1 Resource Handout

($50 value)
So in this course, you receive over $1,990 value!
And lucky for you, I have added a special bonus--
15% discount code for best quality supplements!
($199 value)*
*This bonus works even for students who live outside of the U.S.!
So altogether, Fertility Breakthru Academy is worth
$1,890 + $199 = $2,189
I could easily charge over $1,600 for my course.
(especially considering that this course can even help you ward off many chronic health conditions such as diabetes and heart disease)
But I am NOT!
(because I want to get this life-altering info into the hands of people who need it!)
So the choice is yours. Do you want to continue feeling lost and hopeless? Or do you want to get started with the step-by-step guide for maximizing female and male fertility naturally that you will not find anywhere else?
You can finish this course in as fast as 1 week! But you can feel free to go at your own pace and have access to course material for up to a year.
This course can not only help you improve egg & sperm quality, but can also...
Help you feel more vibrant

Help you have healthier baby

Help you feel more confident in navigating your journey to parenthood
You got so much to gain by enrolling now!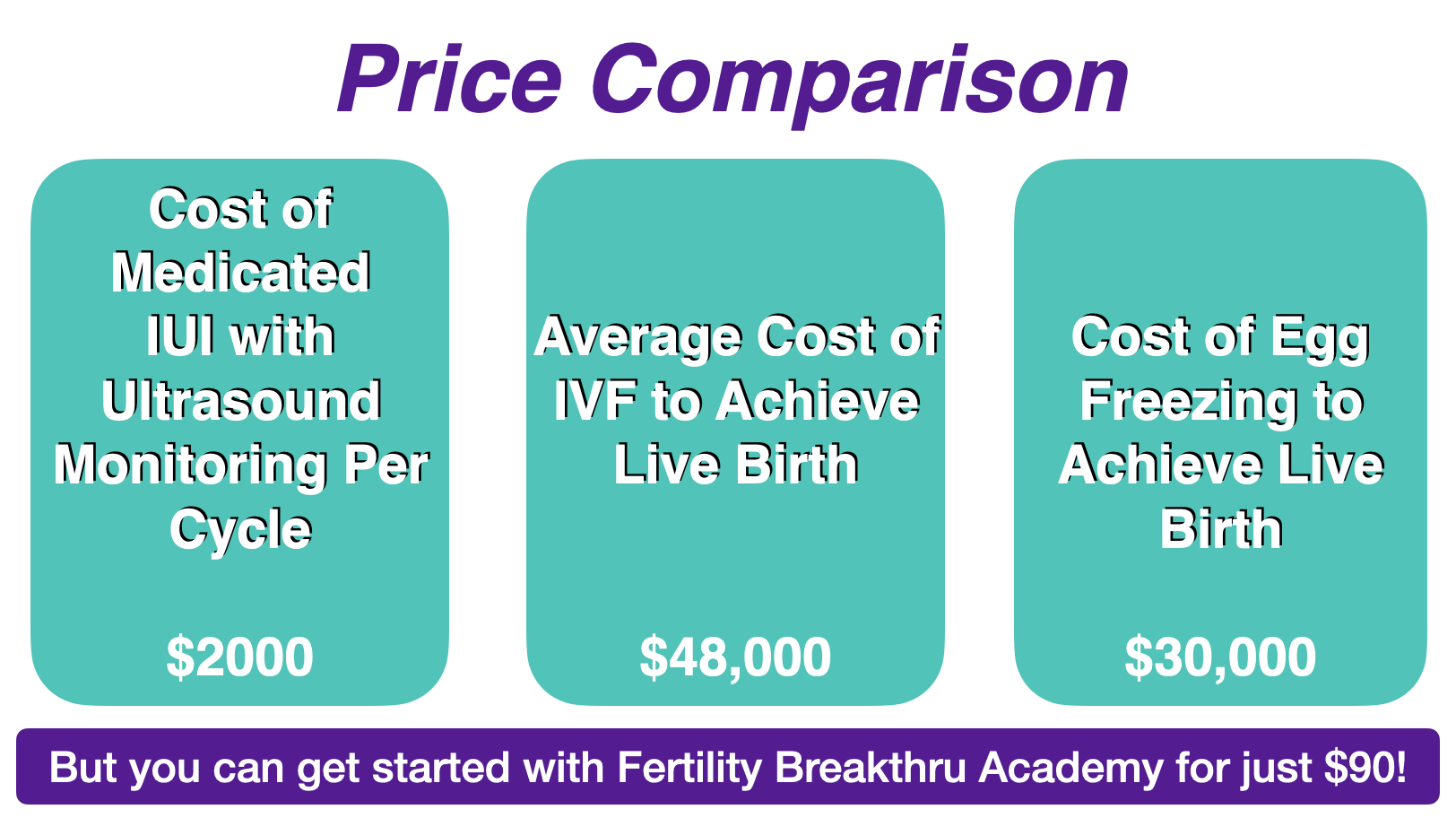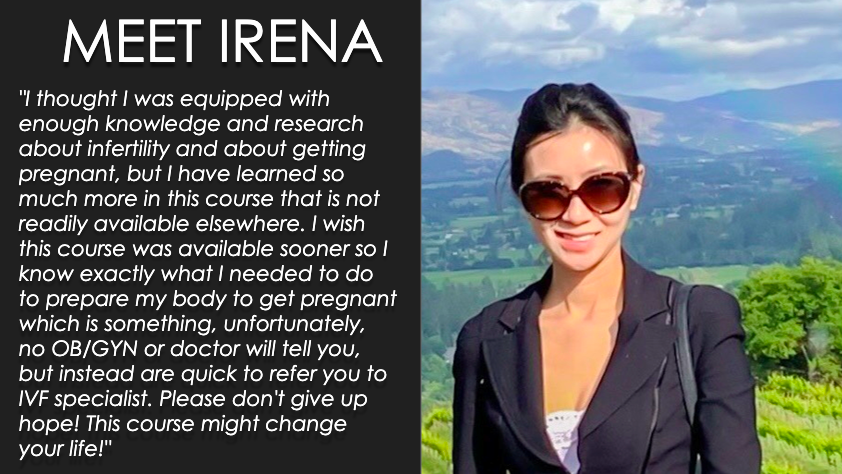 Frequently Asked Questions
When does the course start and finish?
The course starts as soon as you enroll. There are total of 6 modules. You can finish watching all the course videos within 5 hours. But it will likely take you longer to absorb all the material and reading the action plans and handouts. But you are welcomed to go at your own pace as you have 1 year access to this course.
Who would NOT benefit from this course?
This course will not be able to help those who lost both Fallopian tubes, those who no longer have a uterus (ex. had hysterectomy), those who have not menstruated for years, and those whose partner has zero sperm.
Can this course replace the need to see a doctor?
Absolutely NO!! All information provided by Fertility Breakthrough Academy is of a general nature and is provided only for educational purposes only. No information is to be taken as medical advice for any individual specific health or medical condition. You should NOT rely on this info as a substitute to replace professional medical advice, diagnosis, or treatment. If you have any concerns about your health, you should always consult with a physician or other health care professional. Do NOT disregard, avoid, or delay obtaining medical or health related advice from your health care professional because of something you may have seen/heard on this course. Nothing on this course must be taken to be the practice of medical or counseling care.
Is this course refundable?
No, as I have updated the course such that you can get all the content all at once, this course is no longer refundable.
How long do I have access to this course
You have 1 year access to this course.